Affiliate disclosure: To help keep our content free we may earn a commission when you click links on our site and make a purchase.
In recent months, there's been a huge surge in demand for home workout options. Not only are at-home workouts more convenient, but the best workout equipment allows you to get the full gym experience without having to leave your home.
For those looking for a complete full-body workout, a rowing machine is an excellent investment. While there aren't many rowers that offer connected experience, there are a few options available, including Hydrow and Ergatta rowers.
Since this equipment is a significant investment, it's important to take the time to find the best rowing machine for you. If you look at the Hydrow vs. Ergatta, you'll be able to make an informed buying decision.
Features Comparison
Hydrow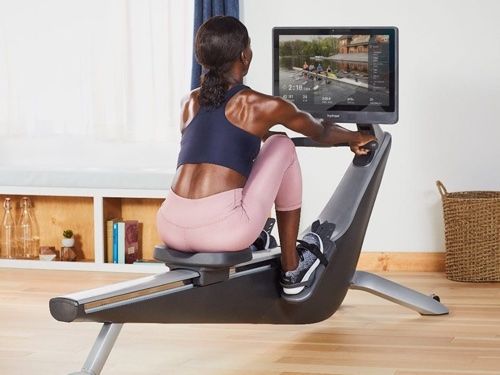 Both the Hydrow and Ergatta rowing machines are miles ahead of the rowing machines of the past. The Hydrow was built by a team of engineers and offers an impressive assortment of features, including:
22″ HD Touchscreen
Front-facing speakers
Built-in Bluetooth capabilities
Digital adjustable resistance
Near-silent electromagnetic resistance mechanism
Can be folded upright for vertical storage
Made from commercial-grade components
Ergonomically designed handles
Cushion seating
Access to world-class workouts
See the full list of Hydrow features at their website.
Ergatta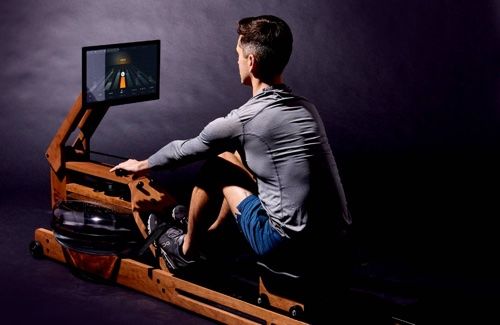 The Ergatta rower is a workout system that uses WaterRower rowing machines. It also offers a wide array of features, such as:
Patented WaterFlywheel technology
Gamified workout system
17.3″ tablet
Bluetooth connectivity
Can be folded for compact storage
Near-silent design
Built-in performance monitor
Both workout machines are expertly crafted and are designed to fit seamlessly into your home. Because both the Hydrow and Ergatta can easily be folded up and stored, this equipment is suitable for almost any household, even ones with limited floor space.
While some companies have multiple rowing machine models, Hydrow offers a single model. While Ergatta also offers one model, users that already own a WaterRowing machine can purchase an upgrade package that will allow them to convert their existing rower into a connected fitness machine.
The Hydrow and Ergatta are both designed to address many of the issues that people have with home rowing machines. Many rowing machines are noisy, but both of these machines are designed to be essential silent. Furthermore, since they provide users with access to workouts, they offer an extra level of motivation that standard home workout equipment won't provide.
Connected Workout Comparison
Ergatta's goal is to make a game out of workouts. The system allows you to compete against yourself and other rowers, pushing you to meet goals and challenge yourself to more intense workouts. It also allows users to track progress and metrics, making it easier for them to work towards goals.
Although the Ergatta offers a range of workouts, the primary focus is digital races. This equipment is specifically aimed at people that have a competitive streak. Users are motivated to compete against the Ergatta community and win the races they compete in.
While Hydrow provides access to progress and metrics and allows users to compete against each other, it provides far more options than Ergatta does. It offers hundreds of live and on-demand workouts, allowing users to choose workouts that are right for them. The workouts provide beautiful scenic visuals, which means users can relax while they're getting in shape.
Hydrow adds new workouts every single day, which means users will have a larger selection of workouts to choose from. Furthermore, after you complete 60 days of Hydrow workouts, a donation will be made to Water.org in your name. You won't just be motivated by a sense of competition; your workouts can have a positive impact on the world around you.
Hydrow's instructors are world-class athletes that each have their own training styles. From nationally-ranked triathletes to Paralympic medalists, users have the chance to work with energetic and experienced trainers. Learning from expert instructors allows users to ensure that their form and technique are correct.
Ergatta offers effective workouts, but Hydrow has a selection of workouts that's virtually limitless. Because Hydrow has so much variety, it's suitable for a wider range of users. Whether you're new to fitness or someone that's been working out daily for years, you'll find that the Hydrow system is a great fit for you.
Price Comparison: Which Connected Rower is Cheaper?
The Ergatta costs $1,999, while the cost for the Hydrow is $2,199. Financing options are available for both rowers, and both options also have other expenses to consider.
In order to take advantage of Ergatta's workouts, you'll need a subscription. The subscription includes unlimited access to Ergatta workouts, access to personal analytics, and community competition. The cost of the monthly subscription is $29 a month. Users can create unlimited profiles, which means every member of a household can share the same subscription.
Hydrow also requires a subscription. Hydrow membership includes Daily Live Outdoor reality workouts, access to a growing library of on-demand workouts, non-rowing workouts, such as pilates and stretching workouts, live leaderboards and weekly community challenges, personal progress incentives, and a complete database of your workout history. The monthly cost is $38 and allows users to create an unlimited number of profiles.
Hydrow offers a 30-day risk-free home trial, which means users have the opportunity to try the system in their home for 30 days without being charged a return fee. The free trial doesn't just include the cost of the rowing machine; it also includes the Hydrow membership fee. Because of this, new users can try the Hydrow system with confidence.
Although the total cost for the Hydrow system is slightly higher than the cost of investing in Ergatta, we believe it offers more value overall. For just a few hundred dollars more, Hydrow delivers more workout options and a better experience overall. Furthermore, because of free trials, you can confirm that the Hydrow system is the right choice for you.
Financing for Hydrow starts at $62 a month for 36 months. Users aren't required to put any money down, and the rower will be financed at 0% APR. Financing for the Ergatta begins at $93 a month. Although the total costs of the Hydrow are higher, your monthly costs may be more manageable if you choose the Hydrow.
Comparison Summary: The More Complete Connected Rower is?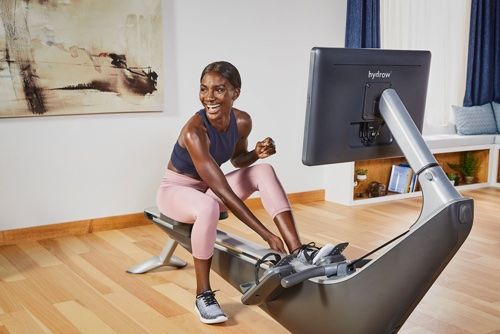 Both the Hydrow and Ergatta are excellent workout systems that can help users get an intense full-body workout in the comfort of their own home. These rowing machines are expertly-designed and are made from high-quality materials, but they also provide a number of benefits you can't get from a basic piece of workout equipment.
Our Top Pick? Hydrow, and here is why…
Although either system is a worthwhile investment, we believe that the Hydrow is the better choice overall. Even though it's more expensive, it's also a more complete system. The Ergatta system can motivate some users, but because Hydrow offers such diverse workout options, it can help virtually anyone get into shape.
Furthermore, Hydrow's risk-free trial gives users the chance to try this workout system without making a big commitment. If, after 30 days, you decide that the system isn't a good fit for you, you can return it at no cost.
This shows that Hydrow is confident in the quality of their system.
Hydrow gives users all of the tools they need to get into shape at home. It isn't just a piece of exercise equipment. It also offers an incredible selection of workouts and access to top-of-the-line instructors, some of whom are world-class athletes. If you're looking for a home rowing experience that is truly complete, Hydrow is your clear choice.