Mark it down in your calendars kids! Today we received our very first photo of one of our Social Media Jersey prize winners with their prize. Sarah's posted the general prize update here, so I won't re-hash all that. What we will do is use this post as the place to post new photos as we get them. We may also add comments or quotes from the winners, or possibly make up stories (hint: the made up stories are italicised).
20/11/12 Here's our overall winner, Emma Trott, wearing her Jersey!
Emma is the winningest winner we've ever had when it comes to the Social Media Jersey and we're proud that she's added such a prestigious award to her palmares at such an early age. Emma is also the youngest ever winner of the social media jersey, the best looking, the richest, the funniest, the smartest, the toothiest, the hairiest, the smelliest, the sweetest, the kindest, the most articulate, the Britishest, the fastest and the fury-est. Good job Emma!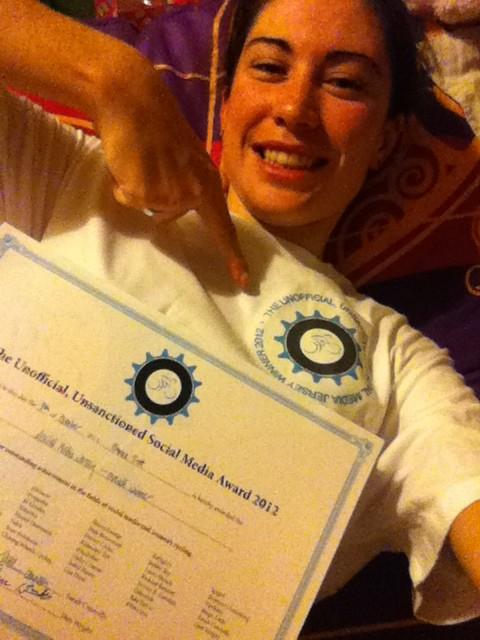 Typical cyclist every opportunity to take a lie down! Thanks to those who voted, donated and @_pigeons_for the idea! twitter.com/EmmaTrott1989/…

— Emma Trott (@EmmaTrott1989) November 20, 2012
More below the jump!