After last week's ranting and misanthropy we found a lot to love in this week's racing. Enough that Sarah actually got her mojo back! We're all grateful for that and so we start by embarking on a romp through the races. Gooik-Geraardsbergen-Gooik, Boels Rental Hills Classic, US Nationals and so on. Dan loses that ability to tell if he's being dirty or not. Sarah asks for access to all of Dan's social media accounts (he declines). We divert through some classic Helen Wymanisms and take a quick look at The Milk Race in the UK. We catch up with the results of Gracie Elvin's twitter experiment and then things take a turn for the dark as Dan reviews Pat McQuaid's op-ed for Cycling News about the UCI Stakeholder Survey (hint: he calls it "18 kinds of fucked" and then has a rage-blank). We do suggest you stick around for the bit where he triple-dares Pat to the world's shortest policy debate. This is a super-long episode (sorry, sort of but not really) so make an extra cup of tea or pour twice as much whisky and get ready. (1:34:07 MIN / 90.36 MB)
Go here to subscribe forever to iTunes for FREE.
UPDATE: Swordpanda knocked up this briliant rough sketch for Dan's dream commuting bike!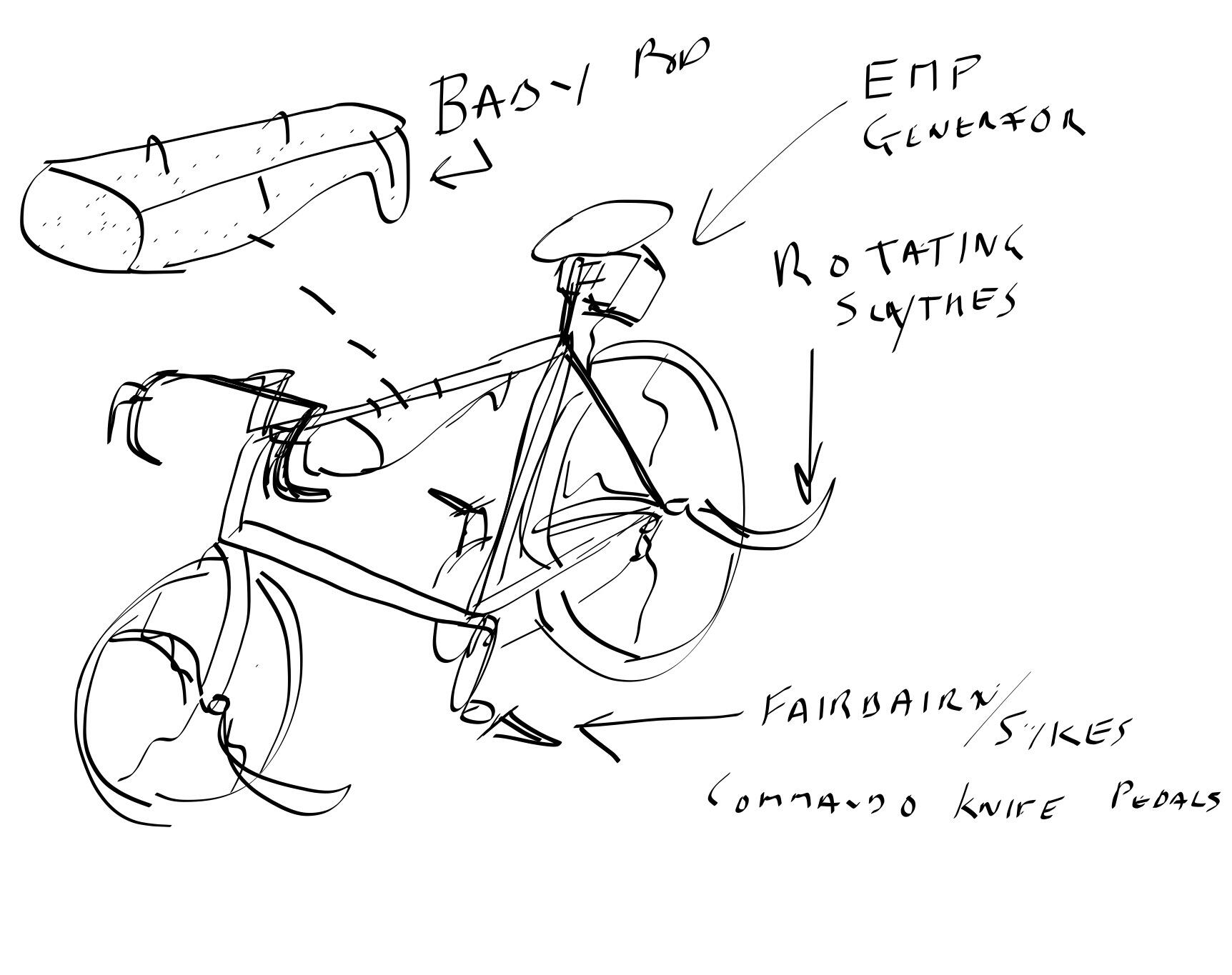 Things we talked about this week
All the racing at Gooik, Aalburg, Holland Hills and the USA Nationals – check out Sarah's report on Total Women's Cycling, and all the videos of the races Sarah has found so far – and how this weekend gave Sarah her mojo back.
More below….