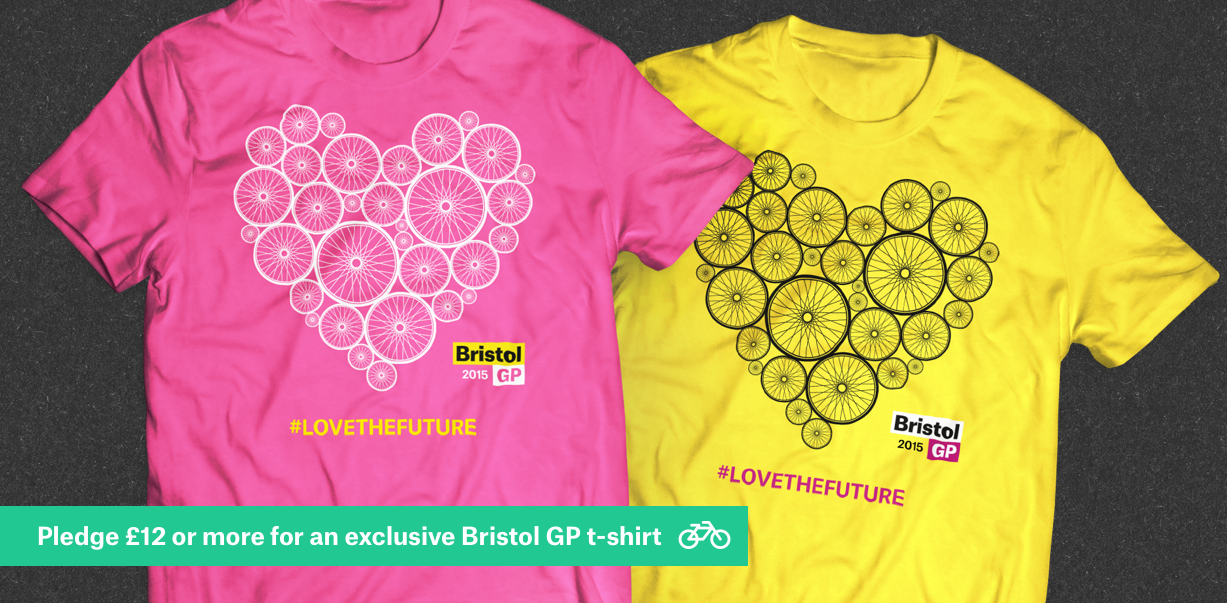 I live in Bristol, in the UK, and I am very, very happy to see how well my friend Nicola Waterworth is doing organising the FIRST! EVER! BRISTOL GRAND PRIX!!!
Taking place in beautiful central Bristol on Saturday 20th June, there are races for juniors, Cat 1-4 women and 2 men's races, Cat 3-4 and Cat 1-2.  They've got a crowdfunder which has hit their initial target of £10,000, and they have 5 days left to reach their stretch goal of £15,000, and for just £12 you can help them achieve that AND get this fabulous t-shirt!
You can also enter via that page – they're in the process of getting British Cycling registration, so it'll count for points – and if you're in/near Bristol on the day, why not pledge to be a volunteer too?  Scroll down for more info!
Map, timetable, lots more info, including their links to Bristol's Big Green Week on their website, and follow them on twitter too