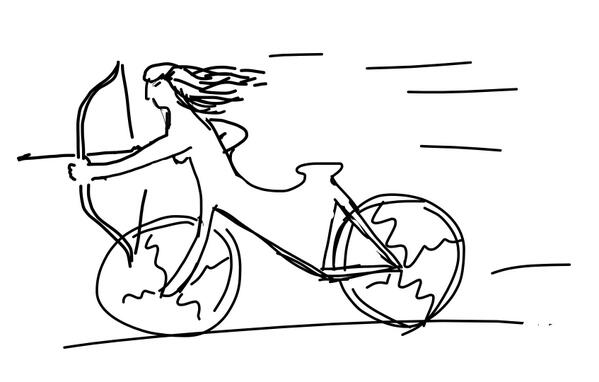 One of the things I love most about doing the women's cycling podcast with Dan is talking with all the lovely people who listen to it and get in touch with us to take the piss tell us we're wrong chat and show us things they think we'll like, like videos, blogs, links and other women's cycling fun.
Back in a 'cast in April, we wondered what a strange bicycle centaur woman would look like – so we were completely delighted when Caroline, aka swordpanda, drew us one yesterday – happiness!  She also did the illustration that went at the top of last week's 'cast, and since she's also a fantastic bicycle mechanic, she drew this handy guide to a bike…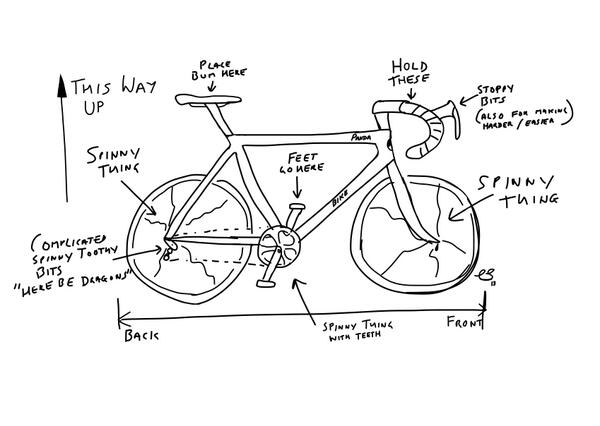 Thanks so much to 'Panda, and to everyone else who leaves us comments or tweets and sends us things – we always love more more more more!